Groco # CP-20-S-12V - CP-20-S Series 12 Volt DC SUBMERSIBLE Centrifugal Pump
FEATURES
Pump Body:
Bronze
Ports:
Motor:
APPLICATIONS

Features:
• Universal mount bracket allows 360° pump rotation.
• Combines CP-20 performance with full submersibility.
• Inlet is threaded 3/4" NPT.
• Discharge is threaded 1/2" NPT inside. Garden Hose Adaptor is included.
• "Ignition Protected" ball bearing motor.

Applications:
Centrifugals are silent running and easy to service and operate, and will handle small solids without pump damage. They provide high GPM flow but relatively low pressure. Years of trouble-free service can be expected without servicing filters or check valves.
Centrifugals will not self-prime; a flooded inlet is required.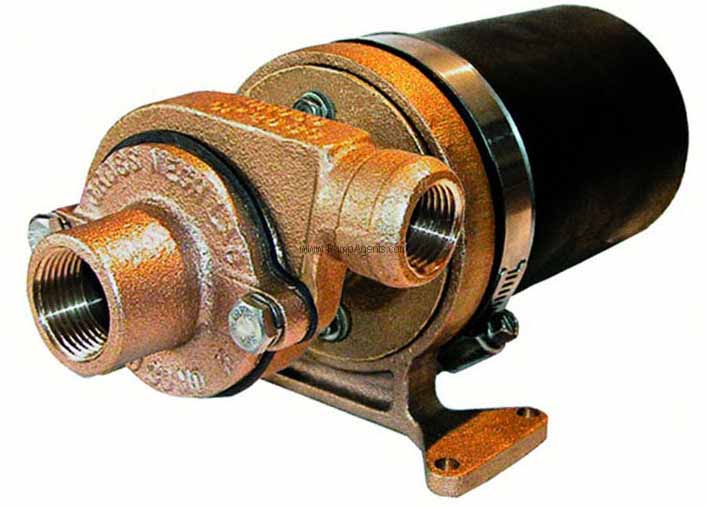 Available Groco # CP-20-S-12V - CP-20-S Series 12 Volt DC SUBMERSIBLE Centrifugal Pump
Model #
Description
Price / ea.
ORDER
CAN SHIP
Parts and Accessories for Shertech model CP-20-S-12V
Model #
Description
Price / ea.
ORDER
CAN SHIP