LTH High Head Series - 5 HP
•

Operation & Maintenence Manual (O & M)

FEATURES
Pump Body:
Cast Iron
Impeller:
Bronze
Shaft:
Carbon steel inside removable shaft sleeve of stainless steel.
Shaft Seal:
Mech. Seal
Port Size:
2-1/2" Inlet, X 2" Discharge Flanged
Motor / Amp Draw:
Horsepower : 5 HP
Voltage : 230 Volt Single Phase OR 208/230/460 Volt Three Phase
Check or Confirm your electric Motor specs (on motor tag) before ordering your pump and motor assembly from us.
APPLICATIONS
Some of the fastest priming pumps on the market. Available in high head or medium head series. Feature leak-proof mechanical seals, easy service design, heavy-duty motors, rugged construction. Available in 3 and 5 HP.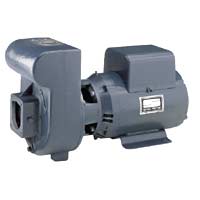 LTH High Head Series - 5 HP
Model #
Description
Price / ea.
ORDER
CAN SHIP