Sta Rite model # PDHG-L
FEATURES
Pump Body:
Fiberglass reinforced thermoplastic
Impeller:
Engineered polymer plastic
Shaft:
Mechanical Seal
Ports:
Mechanical Seal Buna-N
Motor:
2 Horsepower, , Single Phase,
APPLICATIONS

Features:
• Quality Construction - Fiberglass-reinforced thermoplastic provides total corrosion resistance to sandy water.
• Easy Serviceability - Normal wearing parts are easily accessible for service and replacement, without disturbing piping and mounting.
• Dustproof Cover - Electrical components protected from dust and insects.
• Lightweight Design - Space-age materials make these pumps more portable than conventional cast iron pumps.

Applications:

• Lawn and landscape sprinkling; self primer out of tanks or cisterns.
• Light chemical transfer for compatible fluids.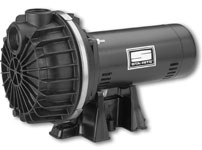 Available Sta Rite model # PDHG-L
Model #
Description
Price / ea.
ORDER
CAN SHIP
Parts and Accessories for Sta Rite model PDHG-L
Model #
Description
Price / ea.
ORDER
CAN SHIP
Major Overhaul Kit / Rebuild Kit :
Minor Service Kit :
Impeller :
Shaft Seal :
Casing frozen or cracked ? New Pump Casing :
This is the part with the Inlet and Outlet ports
Parts and Related Accessories :