Model # ED-25 Electric Drain Laundry Tray Pump System
• Parts List & Parts Prices for this Pump
• Order Parts

FEATURES
APPLICATIONS

• Pumps water from laundry trays, washing machines, wet bars, water softeners, dehumidifiers, etc.
• Oil-filled for maximum heat dissipation and constant lubrication.
• Thermal overload protection with automatic reset.
• Includes discharge pipe inside basin.
• UL, CSA and SSPMA listed.
• Installs above floor – no need for sump.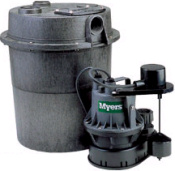 Model # ED-25 Electric Drain Laundry Tray Pump System
Model #
Description
Price / ea.
ORDER
CAN SHIP