AMT # 3899-97 - Bronze Self Priming Pedestal Pump
FEATURES
Pump Body:
Bronze
Shaft:
Mechanical Seal
Port Size:
Mechanical Seal VITON
Motor / Amp Draw:
Horsepower, ,
APPLICATIONS

Features:
• Investment Cast 300 Series Stainless Steel Construction
• 1-1/2" NPT Port Sizes
• Self-priming to 6 ft.

Applications:
AMT Self-Priming Stainless Steel Centrifugal pumps are designed for a wide range of applications including chemical processes, waste water treatment and pumping agriculture fertilizers/fumigants. All models are equipped with Totally Enclosed Fan Cooled (TEFC) motors. All pumps are designed to handle viscosities to 100 SSU and specific gravities to 1.3.
AMT Self-Priming Stainless Steel or Bronze Centrifugal pumps are reliable, cost effective and low maintenance.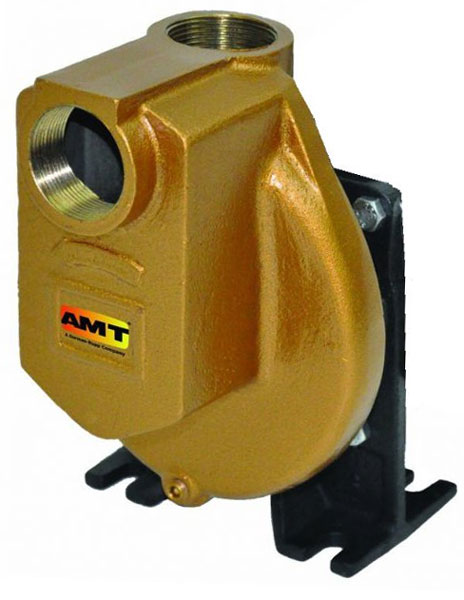 AMT # 3899-97 - Bronze Self Priming Pedestal Pump
Model #
Description
Price / ea.
ORDER
CAN SHIP