AMT # 379C-95 - Self Priming Centrifugal Pump
FEATURES
Pump Body:
Cast Iron
Impeller:
Stainless Steel
Shaft:
Mechanical Seal
Port Size:
Mechanical Seal Buna N
Motor / Amp Draw:
2 Horsepower Horsepower, , Single Phase, TEFC (Totally Enclosed Fan Cooled)
APPLICATIONS

Features:
• Cast Iron Construction with Investment Cast 316 Stainless Steel Impellers
• Buna-N Mechanical Seal and O-Ring
• Removable/Replaceable Volute/Diffuser
• Single Stage Models Feature Removable Dual Volute Design
• Self-priming to 20 ft.
• Maximum Working Pressure to 150 PSI
• Maximum Temperature 180° F

Applications:
AMT Sprinkler/Booster pumps feature Investment Cast 316 Stainless Steel closed impellers for high efficiency and resistance against erosion caused by abrasive particles. All models self-prime to 20 feet. Single stage models feature dual volute design to reduce radial load on motor and a built-in check valve to insure fast priming after initial liquid is added to the pump. Cast iron construction provides durability and low maintenance. Easy cleanout design includes replaceable dual volute/ diffuser and casing o-ring for servicing. Type 21 mechanical seals handle maximum working pressure to 150 PSI.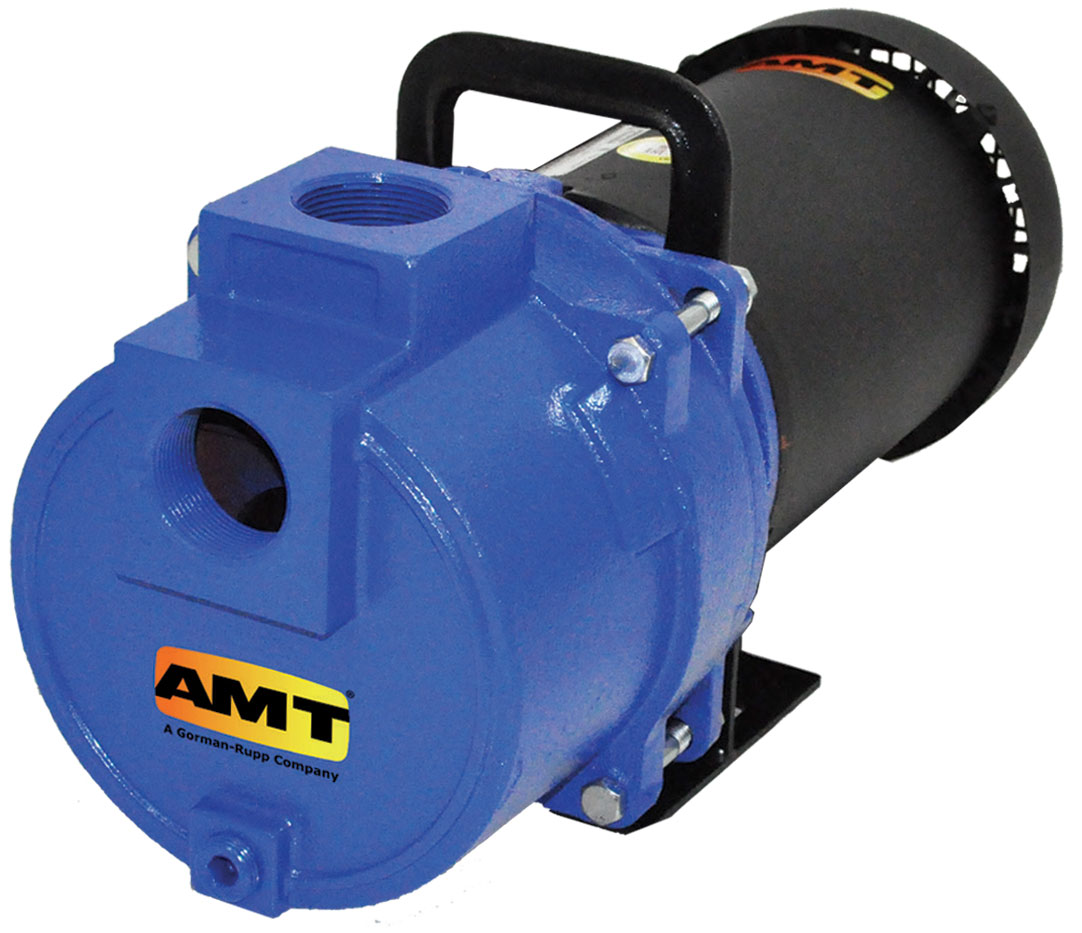 AMT # 379C-95 - Self Priming Centrifugal Pump
Model #
Description
Price / ea.
ORDER
CAN SHIP