AMT # 315E-94 - Heavy Duty Centrifugal Pump
FEATURES
Pump Body:
Bronze
Impeller:
Stainless Steel
Shaft:
Mechanical Seal
Port Size:
Mechanical Seal VITON
Motor / Amp Draw:
5 Horsepower Horsepower, , Single Phase, TEFC (Totally Enclosed Fan Cooled)
APPLICATIONS

Features:
• Stainless Steel Hardware
• Stainless Steel Motor Shaft
• Self-cleaning Impeller
• Discharge Rotates in 90 degree Increments
• Maximum Working Pressure to 150 PSI
• Max. Temperature 180 degrees F (Buna-N)

Applications:
AMT Heavy Duty Straight Centrifugal pumps are suited for liquid and chemical transfer, heating and cooling, recirculation, booster service and other industrial applications. Stainless Steel units are especially effective in applications where rust and/or corrosion can develop in systems. Semiopen impeller features self-cleaning ability that makes the unit useful in applications involving muddy or dirty liquids, as well as clean, clear fluids. Discharge position can be adjusted in 90° increments, with vent and drain plugs for all positions. Type 21 mechanical seal and O-ring casing seal.
Pumps are not self-priming and require flooded suction.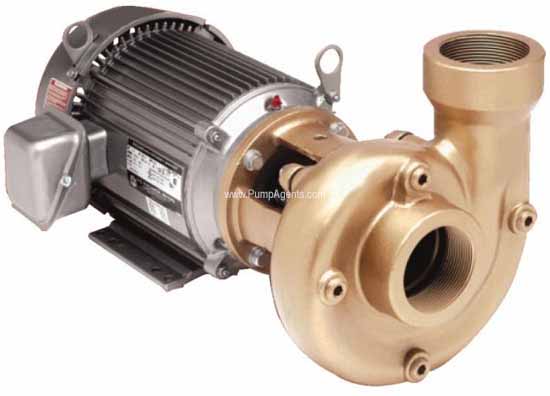 AMT # 315E-94 - Heavy Duty Centrifugal Pump
Model #
Description
Price / ea.
ORDER
CAN SHIP