AMT # 2851-96 - Self-Priming Utility Pump
FEATURES
Pump Body:
Aluminum
Impeller:
Aluminum
Shaft:
Mechanical Seal
Port Size:
Mechanical Seal Viton
Motor / Amp Draw:
1/3 Horsepower Horsepower, , Single Phase, ODP (Open Drip Proof)
APPLICATIONS

Features:
• Aluminum Construction
• Handles Liquids with Specific Gravity up to 1.6
• 1" NPT Suction and Discharge Ports
• 1/3 HP ODP Motor with 8 ft. 115 VAC Power Cord
• Includes (2) Garden Hose Adapters
• Self-cleaning Impeller
• Max Suction Lift is 15 ft. Without Foot Valve
• Max Working Pressure is 75 PSI
• Max Temperature is 180° F
• Viton Mechanical Seal and O-Ring

Applications:
AMT Model 2851-96 is designed for liquid transfer and general dewatering such as emergency water supply, storm drains, pool/spa tub drainage and select chemical transfer up to 1.6 specific gravity that are compatible with all pump components. Portable, lightweight unit with handle and base.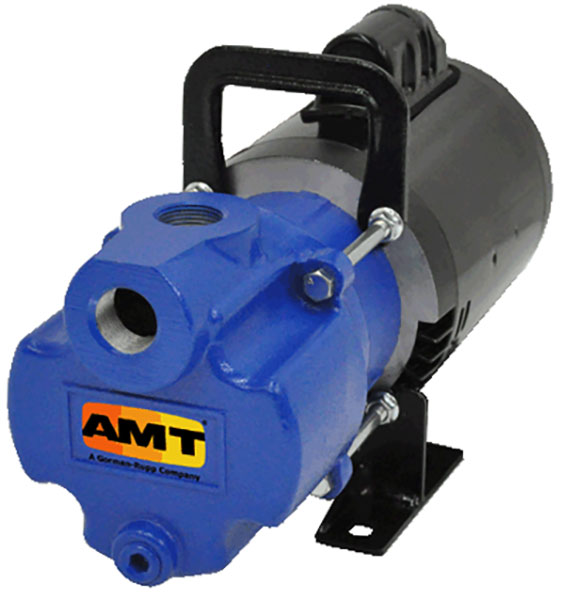 AMT # 2851-96 - Self-Priming Utility Pump
Model #
Description
Price / ea.
ORDER
CAN SHIP