AMT # 2767-98 - Self Priming Centrifugal Pump
FEATURES
Pump Body:
Stainless Steel
Shaft:
Mechanical Seal
Port Size:
Mechanical Seal VITON
Motor / Amp Draw:
3 Horsepower Horsepower, , Single Phase, ODP (Open Drip Proof)
APPLICATIONS


Applications:
This line of AMT Self-priming Centrifugal pumps is designed for Industrial and Commercial applications requiring high volume liquid transfer, waste water drainage and processing. Stainless Steel Construction for liquid chemical transfer. These pumps feature self-cleaning clog resistant impeller capable of handling up to 3/8" diameter semi-solids. Built in Flapper/Check valves enable consistant self-priming to 20 feet.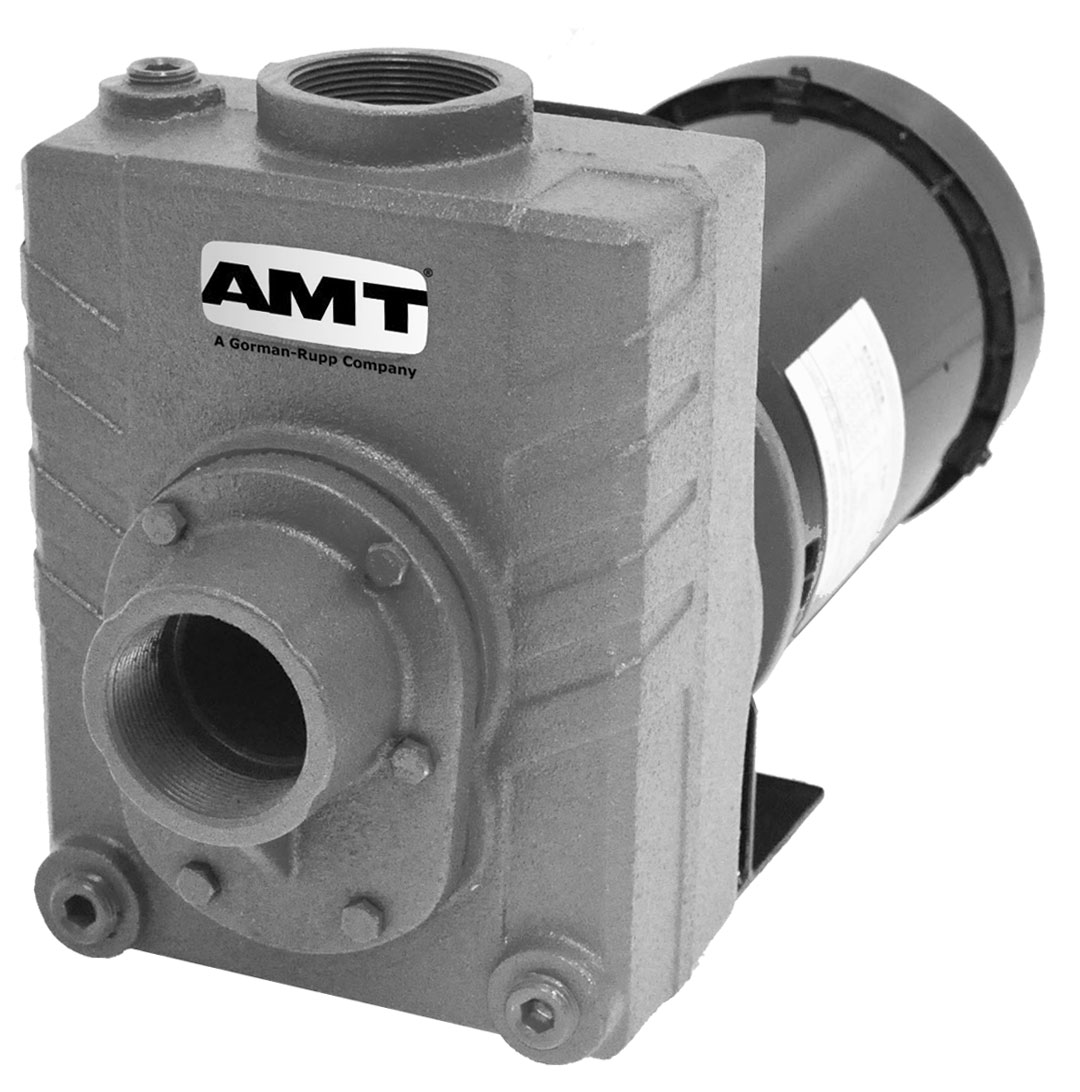 AMT # 2767-98 - Self Priming Centrifugal Pump
Model #
Description
Price / ea.
ORDER
CAN SHIP